Just My Size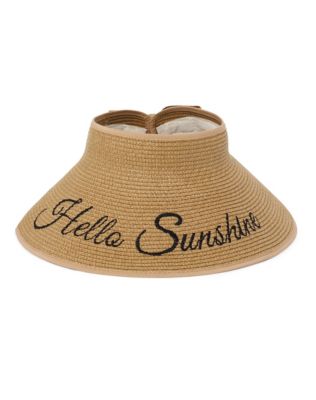 Product #:
SH2565
FREE Summer Visor with $50+ swim purchase.
Visor
does not count toward $50 qualifier. Add Visor to Cart. 1 per order while supplies last. US deliveries only.
Clearance Item
You're going to love wearing this braided wide-brimmed visor when you're out in the sun.
Embroidery across the brim says "Hello Sunshine".
Big bow in back with hook and loop nylon fastener.
So easy to pack! Rolls up with inner elastic cord to the size of a waffle cone.
Looks woven, but it's made of 100% paper.
Brim is 7-inches deep.