Glamorise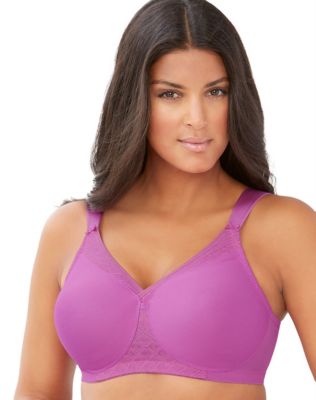 Rated
3.3611
/5 based on
36
customer reviews
GL1080 NS 52N
GL1080 NS A9F
GL1080 NS 100
GL1080 OD 52N
GL1080 OD A9F
GL1080 OD 100
GL1080 OP 52N
GL1080 OP A9F
GL1080 OP 100
GL1080 9V 52N
GL1080 9V A9F
GL1080 9V 100
GL1080 7J A9F
GL1080 7J 100
GL1080 NT 52N
GL1080 NT A9F
GL1080 NT 100
GL1080 OE 52N
GL1080 OE A9F
GL1080 OE 100
GL1080 OQ 52N
GL1080 OQ A9F
GL1080 OQ 100
GL1080 FP 52N
GL1080 FP A9F
GL1080 FP 100
GL1080 7K A9F
GL1080 7K 100
GL1080 NU 52N
GL1080 NU A9F
GL1080 NU 100
GL1080 OF 52N
GL1080 OF A9F
GL1080 OF 100
GL1080 OR 52N
GL1080 OR A9F
GL1080 OR 100
GL1080 FS A9F
GL1080 FS 100
GL1080 7L A9F
GL1080 7L 100
GL1080 NV A9F
GL1080 NV 100
GL1080 OG A9F
GL1080 OG 100
GL1080 OS A9F
GL1080 OS 100
GL1080 FQ A9F
GL1080 FQ 100
GL1080 6D 52N
GL1080 6D A9F
GL1080 6D 100
GL1080 NW A9F
GL1080 NW 100
GL1080 OH A9F
GL1080 OH 100
GL1080 OT 52N
GL1080 OT A9F
GL1080 OT 100
GL1080 HH 52N
GL1080 HH A9F
GL1080 HH 100
GL1080 6E A9F
GL1080 6E 100
GL1080 NS VVK
GL1080 OD VVK
GL1080 OP VVK
GL1080 9V VVK
GL1080 7J VVK
GL1080 NT VVK
GL1080 OE VVK
GL1080 OQ VVK
GL1080 FP VVK
GL1080 7K VVK
GL1080 NU VVK
GL1080 OF VVK
GL1080 OR VVK
GL1080 FS VVK
GL1080 7L VVK
GL1080 NV VVK
GL1080 OG VVK
GL1080 OS VVK
GL1080 FQ VVK
GL1080 6D VVK
GL1080 NW VVK
GL1080 OH VVK
GL1080 OT VVK
GL1080 HH VVK
GL1080 6E VVK
GL1080 7I 100
GL1080 7I A9F
GL1080 7I VVK
GL1080 9T 100
GL1080 9T A9F
GL1080 9T VVK
GL1080 FW 100
GL1080 FW A9F
GL1080 FW VVK
GL1080 FX 100
GL1080 FX A9F
GL1080 FX VVK
GL1080 FY 100
GL1080 FY A9F
GL1080 FY VVK
GL1080 FZ 100
GL1080 FZ A9F
GL1080 FZ VVK
GL1080 GD 100
GL1080 GD A9F
GL1080 GD VVK
GL1080 NR 100
GL1080 NR A9F
GL1080 OC 100
GL1080 OC A9F
GL1080 OC VVK
GL1080 OO 100
GL1080 OO A9F
GL1080 OO VVK
GL1080 TQ 100
GL1080 TQ A9F
GL1080 TQ VVK
Regular price

$46.59
Sale price

$29.99 - $34.99
The seamless, smooth, super-soft padded straps of this t-shirt bra offer total shoulder comfort. In sizes up to 46 G.
Famous Glamorise Magic Lift® cushioned inner-bust band for uplift and support.
Seamless non-stretch cups won't show under t-shirts or other clingy fashions.
Moisture management fabric in the cups keeps you dry.
Pretty lace frames the seamless cups.

+ More Details

Imported

62% Polyester/26% nylon/12% spandex

Care:Machine wash warm. No bleach. Line dry.