Leading Lady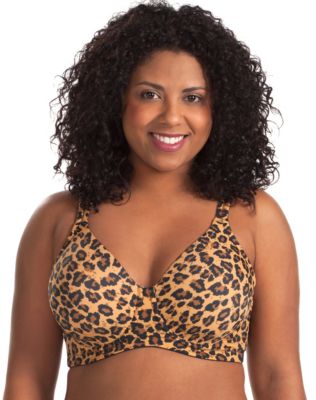 Rated
3.4261
/5 based on
115
customer reviews
19488 ND 100
19488 ND NUF
19488 ND XBK
19488 NI 100
19488 NI NUF
19488 NI XBK
19488 NI MTN
19488 NS 100
19488 NS NUF
19488 NS XBK
19488 OD 100
19488 OD NUF
19488 OD XBK
19488 OP 100
19488 OP NUF
19488 OP XBK
19488 9V 100
19488 9V NUF
19488 9V XBK
19488 7J 100
19488 7J NUF
19488 7J XBK
19488 NE 100
19488 NE NUF
19488 NE XBK
19488 NJ 100
19488 NJ NUF
19488 NJ XBK
19488 NT 100
19488 NT NUF
19488 NT XBK
19488 OE 100
19488 OE NUF
19488 OE XBK
19488 OQ 100
19488 OQ NUF
19488 OQ XBK
19488 FP 100
19488 FP NUF
19488 FP XBK
19488 7K 100
19488 7K NUF
19488 7K XBK
19488 X1 100
19488 X1 NUF
19488 X1 XBK
19488 NK 100
19488 NK NUF
19488 NK XBK
19488 NU 100
19488 NU NUF
19488 NU XBK
19488 OF 100
19488 OF NUF
19488 OF XBK
19488 OR 100
19488 OR NUF
19488 OR XBK
19488 FS 100
19488 FS NUF
19488 FS XBK
19488 7L 100
19488 7L NUF
19488 7L XBK
19488 MR 100
19488 MR NUF
19488 MR XBK
19488 NL 100
19488 NL NUF
19488 NL XBK
19488 NV 100
19488 NV NUF
19488 NV XBK
19488 OG 100
19488 OG NUF
19488 OG XBK
19488 OS 100
19488 OS NUF
19488 OS XBK
19488 FQ 100
19488 FQ NUF
19488 FQ XBK
19488 6D 100
19488 6D NUF
19488 6D XBK
19488 AS 100
19488 AS NUF
19488 AS XBK
19488 NM 100
19488 NM NUF
19488 NM XBK
19488 NW 100
19488 NW NUF
19488 NW XBK
19488 OH 100
19488 OH NUF
19488 OH XBK
19488 OT 100
19488 OT NUF
19488 OT XBK
19488 HH 100
19488 HH NUF
19488 HH XBK
19488 6E 100
19488 6E NUF
19488 6E XBK
19488 AT 100
19488 AT XBK
19488 NN 100
19488 NN NUF
19488 NN XBK
19488 NX 100
19488 NX NUF
19488 NX XBK
19488 OI 100
19488 OI NUF
19488 OI XBK
19488 OU 100
19488 OU NUF
19488 OU XBK
19488 A2 100
19488 A2 NUF
19488 A2 XBK
19488 A3 100
19488 A3 NUF
19488 A3 XBK
19488 AU 100
19488 AU NUF
19488 AU XBK
19488 NO 100
19488 NO NUF
19488 NO XBK
19488 NY 100
19488 NY NUF
19488 NY XBK
19488 OJ 100
19488 OJ NUF
19488 OJ XBK
19488 OV 100
19488 OV NUF
19488 OV XBK
19488 8I 100
19488 8I NUF
19488 8I XBK
19488 9B 100
19488 9B NUF
19488 9B XBK
19488 6D ZZ3
19488 7I ZZ3
19488 8I ZZ3
19488 9B ZZ3
19488 9T ZZ3
19488 A2 ZZ3
19488 A3 ZZ3
19488 AS ZZ3
19488 AT ZZ3
19488 AU ZZ3
19488 BH ZZ3
19488 EB ZZ3
19488 EH ZZ3
19488 HH ZZ3
19488 MR ZZ3
19488 MU ZZ3
19488 NC ZZ3
19488 ND ZZ3
19488 NE ZZ3
19488 NH ZZ3
19488 NI ZZ3
19488 NJ ZZ3
19488 NK ZZ3
19488 NL ZZ3
19488 NM ZZ3
19488 NN ZZ3
19488 NO ZZ3
19488 NV ZZ3
19488 NW ZZ3
19488 NX ZZ3
19488 NY ZZ3
19488 OC ZZ3
19488 OD ZZ3
19488 OE ZZ3
19488 OF ZZ3
19488 OG ZZ3
19488 OH ZZ3
19488 OI ZZ3
19488 OJ ZZ3
19488 OK ZZ3
19488 OL ZZ3
19488 OO ZZ3
19488 OP ZZ3
19488 OV ZZ3
19488 OW ZZ3
19488 OX ZZ3
19488 R9 ZZ3
19488 X1 ZZ3
19488 6D ZZ4
19488 7K ZZ4
19488 9T ZZ4
19488 BH ZZ4
19488 FE ZZ3
19488 FE ZZ4
19488 NE ZZ4
19488 NI ZZ4
19488 NK ZZ4
19488 NS ZZ4
19488 NT ZZ4
19488 NV ZZ4
19488 NX ZZ4
19488 OE ZZ4
19488 OO ZZ4
19488 OP ZZ4
19488 OR ZZ4
19488 OV ZZ4
19488 OW ZZ4
19488 R9 ZZ4
19488 6D ZZS
19488 7L ZZS
19488 9T ZZS
19488 9V ZZS
19488 AU ZZS
19488 BH ZZS
19488 EH ZZS
19488 FE ZZS
19488 ND ZZS
19488 NE G5E
19488 NE ZZS
19488 NH ZZS
19488 NJ G5E
19488 NJ OSS
19488 NK ZZS
19488 NL ZZS
19488 NO ZZS
19488 NR OSS
19488 NS G5E
19488 NS ZZS
19488 NT G5E
19488 NT ZZS
19488 NV ZZS
19488 NW ZZS
19488 NX G5E
19488 NX ZZS
19488 NY ZZS
19488 OC OSS
19488 OC ZZS
19488 OG ZZS
19488 OH ZZS
19488 OI OSS
19488 OI ZZS
19488 OK ZZS
19488 OO OSS
19488 OR ZZS
19488 OS OSS
19488 OS ZZS
19488 OU ZZS
19488 OV ZZS
19488 OW ZZS
19488 OX ZZS
19488 PJ OSS
19488 R9 ZZS
19488 X1 ZZS
19488 6G 100
19488 6G XBK
19488 6V 100
19488 6V XBK
19488 BH 100
19488 BH XBK
19488 EB 100
19488 EB XBK
19488 EH 100
19488 EH XBK
19488 FE 100
19488 FE XBK
19488 MU 100
19488 MU XBK
19488 NZ 100
19488 NZ XBK
19488 OK 100
19488 OK XBK
19488 OL 100
19488 OL XBK
19488 OW 100
19488 OW XBK
19488 OX 100
19488 OX XBK
19488 PJ 100
19488 PJ XBK
19488 R9 100
19488 R9 XBK
19488 6D S7W
19488 6D Y05
19488 6E S7W
19488 6E Y05
19488 6G Y05
19488 6V S7W
19488 6V Y05
19488 7I S7W
19488 7I Y05
19488 7J S7W
19488 7J Y05
19488 7K S7W
19488 7K Y05
19488 7L S7W
19488 7L Y05
19488 8I S7W
19488 8I Y05
19488 9B S7W
19488 9B Y05
19488 9T S7W
19488 9T Y05
19488 9V S7W
19488 9V Y05
19488 A2 S7W
19488 A2 Y05
19488 A3 S7W
19488 A3 Y05
19488 AS S7W
19488 AS Y05
19488 AT S7W
19488 AT Y05
19488 AU S7W
19488 AU Y05
19488 BH S7W
19488 BH Y05
19488 EB S7W
19488 EB Y05
19488 EH S7W
19488 EH Y05
19488 FE S7W
19488 FE Y05
19488 FP S7W
19488 FP Y05
19488 FQ S7W
19488 FQ Y05
19488 FS S7W
19488 FS Y05
19488 HH S7W
19488 HH Y05
19488 MR S7W
19488 MR Y05
19488 MU S7W
19488 MU Y05
19488 NC S7W
19488 NC Y05
19488 ND S7W
19488 ND Y05
19488 NE S7W
19488 NE Y05
19488 NH S7W
19488 NH Y05
19488 NI S7W
19488 NI Y05
19488 NJ S7W
19488 NJ Y05
19488 NK S7W
19488 NK Y05
19488 NL S7W
19488 NL Y05
19488 NM S7W
19488 NM Y05
19488 NN S7W
19488 NN Y05
19488 NO S7W
19488 NO Y05
19488 NR S7W
19488 NR Y05
19488 NS Y05
19488 NT S7W
19488 NT Y05
19488 NU S7W
19488 NU Y05
19488 NV S7W
19488 NV Y05
19488 NW S7W
19488 NW Y05
19488 NX S7W
19488 NX Y05
19488 NY S7W
19488 NY Y05
19488 OC S7W
19488 OC Y05
19488 OD S7W
19488 OD Y05
19488 OE S7W
19488 OE Y05
19488 OF S7W
19488 OF Y05
19488 OG S7W
19488 OG Y05
19488 OH S7W
19488 OH Y05
19488 OI S7W
19488 OI Y05
19488 OJ S7W
19488 OJ Y05
19488 OK S7W
19488 OK Y05
19488 OL S7W
19488 OL Y05
19488 OO S7W
19488 OO Y05
19488 OP S7W
19488 OP Y05
19488 OQ S7W
19488 OQ Y05
19488 OR S7W
19488 OR Y05
19488 OS S7W
19488 OS Y05
19488 OT S7W
19488 OT Y05
19488 OU S7W
19488 OU Y05
19488 OV S7W
19488 OV Y05
19488 OW S7W
19488 OW Y05
19488 OX S7W
19488 OX Y05
19488 PJ S7W
19488 R9 S7W
19488 R9 Y05
19488 X1 S7W
19488 X1 Y05
19488 6G NUF
19488 6V NUF
19488 BH NUF
19488 EB NUF
19488 EH NUF
19488 FE NUF
19488 MU NUF
19488 NZ NUF
19488 OK NUF
19488 OL NUF
19488 OW NUF
19488 OX NUF
19488 PJ NUF
19488 R9 NUF
19488 NS ZZ3
19488 NT ZZ3
19488 NU ZZ3
Regular price

$38.00
Sale price

$28.50
Wear this bra beneath your clingiest clothes. No show-through. No bulky seams. It's the perfect T-shirt or sweater bra.
Molded seamless cups give you great support and shaping in a wirefree style.
Ultra-thin stretch foam lines inner cups, for beautifully contoured curves and modesty.
Soft microfiber fabric stretches for feel-good fit.
Back-adjusting straps.

+ More Details

Imported

Nylon/spandex

Care:Hand wash. Use only non-chlorine bleach when needed. Line dry. Iron as needed, using low temperature.