Leading Lady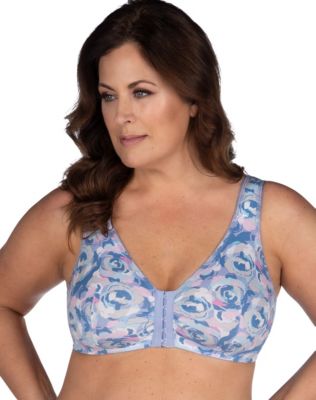 Rated
4.0511
/5 based on
137
customer reviews
20231 01 100
20231 01 ECG
20231 01 XBK
20231 14 100
20231 14 ECG
20231 14 XBK
20231 37 100
20231 37 ECG
20231 37 XBK
20231 6S 100
20231 6S ECG
20231 6S XBK
20231 39 100
20231 39 ECG
20231 39 XBK
20231 D8 100
20231 D8 ECG
20231 D8 XBK
20231 M7 100
20231 M7 ECG
20231 M7 XBK
20231 6U 100
20231 6U ECG
20231 6U XBK
20231 18 100
20231 18 ECG
20231 18 XBK
20231 1A 100
20231 1A ECG
20231 1A XBK
20231 02 100
20231 02 ECG
20231 02 XBK
20231 2A 100
20231 2A ECG
20231 2A XBK
20231 03 100
20231 03 ECG
20231 03 XBK
20231 3A 100
20231 3A ECG
20231 3A XBK
20231 04 100
20231 04 ECG
20231 04 XBK
20231 05 100
20231 05 ECG
20231 05 XBK
20231 5A 100
20231 5A ECG
20231 5A XBK
20231 06 100
20231 06 ECG
20231 06 XBK
20231 6A 100
20231 6A ECG
20231 6A XBK
20231 07 100
20231 07 ECG
20231 07 XBK
20231 08 100
20231 08 ECG
20231 08 XBK
20231 09 100
20231 09 ECG
20231 09 XBK
20231 IT 100
20231 IT ECG
20231 IT XBK
20231 IU 100
20231 IU ECG
20231 IU XBK
20231 K8 ECG
20231 K8 XBK
20231 LC 100
20231 LC ECG
20231 LC XBK
20231 6G GSN
20231 6V GSN
20231 8I 8UF
20231 8I GSN
20231 9R 100
20231 9R ECG
20231 9R XBK
20231 9T 8UF
20231 9T GSN
20231 9V 8UF
20231 9V GSN
20231 A2 8UF
20231 A2 GSN
20231 AS 8UF
20231 AS GSN
20231 AT 8UF
20231 AT GSN
20231 AU 8UF
20231 AU GSN
20231 FP 8UF
20231 FP GSN
20231 FQ 8UF
20231 FQ GSN
20231 FS 8UF
20231 FS GSN
20231 HH 8UF
20231 HH GSN
20231 MR 8UF
20231 MR GSN
20231 MU GSN
20231 NB 100
20231 NB XBK
20231 NC 8UF
20231 NC GSN
20231 NC X6P
20231 ND 8UF
20231 ND GSN
20231 ND X6P
20231 NE 8UF
20231 NE GSN
20231 NE X6P
20231 NQ 100
20231 NQ ECG
20231 NQ XBK
20231 NR 8UF
20231 NR GSN
20231 NS 8UF
20231 NS GSN
20231 NT GSN
20231 NU 8UF
20231 NU GSN
20231 NV 8UF
20231 NV GSN
20231 NW 8UF
20231 NW GSN
20231 NX 8UF
20231 NX GSN
20231 NY 8UF
20231 NY GSN
20231 NZ 8UF
20231 NZ GSN
20231 U0 GSN
20231 X1 8UF
20231 X1 GSN
20231 +A THS
20231 +I THS
20231 +J THS
20231 +K THS
20231 +L THS
20231 0+ THS
20231 1+ THS
20231 2+ THS
20231 4+ THS
20231 5+ THS
20231 6+ THS
20231 7+ THS
20231 7N THS
20231 7O THS
20231 7P THS
20231 8+ THS
20231 9+ THS
20231 L+ THS
20231 M+ THS
20231 N+ THS
20231 O+ THS
20231 P+ THS
20231 Q+ THS
20231 R+ THS
20231 S+ THS
20231 T+ THS
20231 U+ THS
20231 V+ THS
20231 W+ THS
20231 Z+ THS
20231 +A AHPA
20231 +H AHPA
20231 +I AHPA
20231 +J AHPA
20231 +K AHPA
20231 0+ AHPA
20231 1+ AHPA
20231 2+ AHPA
20231 3+ AHPA
20231 4+ AHPA
20231 5+ AHPA
20231 6+ AHPA
20231 7+ AHPA
20231 7N AHPA
20231 7O AHPA
20231 7P AHPA
20231 8+ AHPA
20231 9+ AHPA
20231 L+ AHPA
20231 M+ AHPA
20231 N+ AHPA
20231 O+ AHPA
20231 P+ AHPA
20231 Q+ AHPA
20231 R+ AHPA
20231 S+ AHPA
20231 T+ AHPA
20231 U+ AHPA
20231 V+ AHPA
20231 W+ AHPA
20231 X+ AHPA
20231 Y+ AHPA
20231 Z+ AHPA
20231 +A ARFA
20231 0+ ARFA
20231 1+ ARFA
20231 2+ ARFA
20231 3+ ARFA
20231 4+ ARFA
20231 5+ ARFA
20231 7+ ARFA
20231 7N ARFA
20231 7O ARFA
20231 7P ARFA
20231 8+ ARFA
20231 9+ ARFA
20231 L+ ARFA
20231 M+ ARFA
20231 N+ ARFA
20231 O+ ARFA
20231 Q+ ARFA
20231 R+ ARFA
20231 S+ ARFA
20231 T+ ARFA
20231 U+ ARFA
20231 V+ ARFA
20231 W+ ARFA
20231 X+ ARFA
20231 Y+ ARFA
Regular price

$24.00
Sale price

$18.00
Enjoy cotton comfort in a front hook leisure bra.
Padded shoulders and full coverage give a comfortable, soft fit.
Soft stretchy cotton/spandex.
Special sizing allows a more customized fit than most leisure bras.
Front hook close is easy to get on and off.

+ More Details

Imported

Cotton/spandex

Care:Hand wash. Use only non-chlorine bleach when needed. Line dry. Iron as needed, using low temperature.